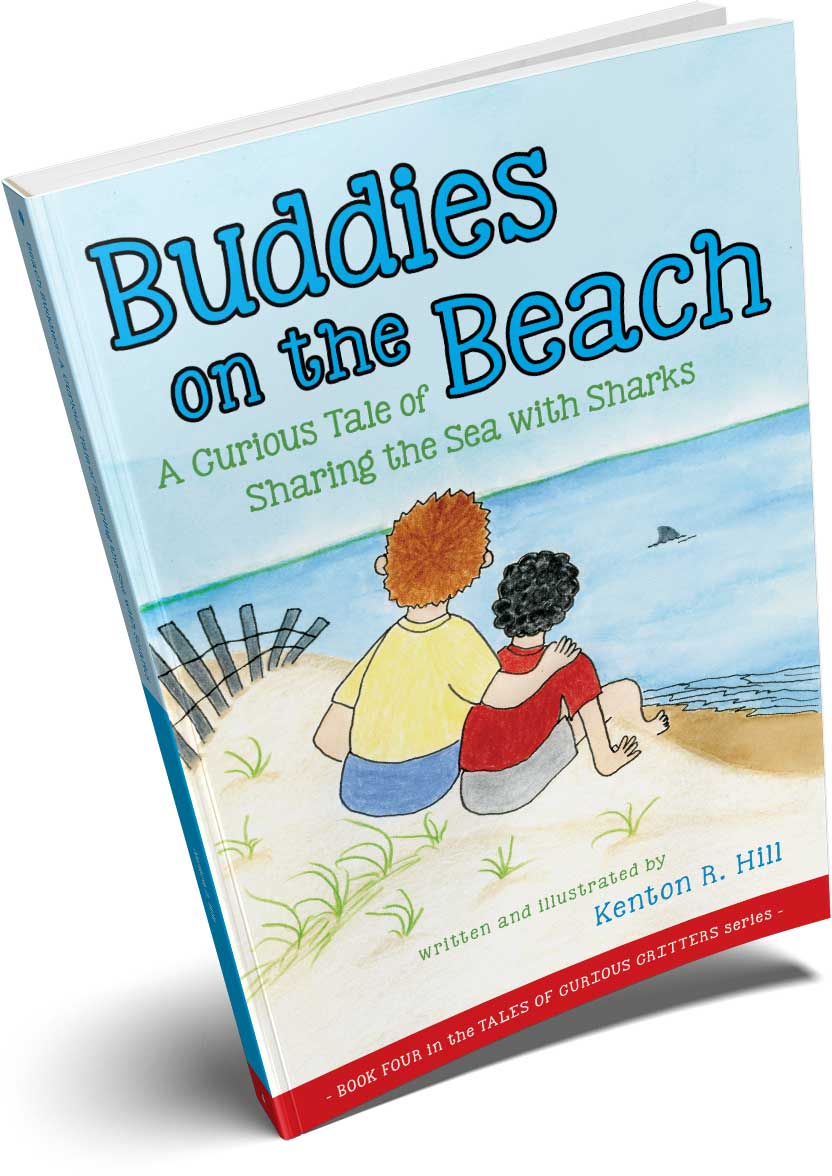 Buddies on the Beach: A Curious Tale of Sharing the Sea with Sharks
This is the fourth book in the Tales of Curious Critters series for early readers. It continues the adventures of Rosa and Boone. This time Boone's brother, Gus, joins them as their curiosity leads them to the ocean - the home of great white sharks.
After watching a shark attack a surfer and hearing a friend say that sharks are "man-eaters", Gus believes he will never feel safe swimming in the ocean ever again.
Gus' fear leads Boone and Rosa to begin to search for the truth about great white sharks with the help of a librarian, a lifeguard, a marine biologist, and a sleepover in a Shark Tunnel.
As with the other books in the series, Buddies of the Beach is also full of scientific facts and offers ways to learn more about sharks and all of the critters of the sea.
After a career as a teacher, counselor, school principal, and leadership coach, Ken is now writing and illustrating children's books. He lives in Portland, Oregon, and travels to the beaches of Cape Cod as often as possible.
Purchase from Powell's
Purchase from Bookshop
Purchase from Amazon
Purchase from Barnes & Noble
See what people are saying in the testimonials below.
What the Fans are saying…
I think Buddies on the Beach is thoughtful, creative, and offers an invaluable way for kids to reframe the way they view sharks. It will be extremely helpful talking directly to kids who have been affected by the events of last summer.
I think that kids will like the fact pages. I like the empathy given towards the sharks and how the friends support each other.
It's great! It is a perfect book for early readers. I liked how it highlights that sharks are not blood thirsty machines. I also like that it highlights that we should not be afraid of being afraid, but also realizes that to face fears means we are courageous.
My ten-year-old son, Spencer (who is SUPER knowledgable about sharks) and I agree that this book does a good job of being accurate about sharks, and does a great job of making the case that sharks are not nearly as bad as a lot of people think. I also like how the story respects the caution that the boy exhibits at the same time.
I enjoyed Buddies on the Beach! In fact, I read it to my 8 and 10 year old daughter and son. I think the facts are accurate and the content seemed very appropriate for them. They really enjoyed the subject and both said the dream scene is what stood out for them.